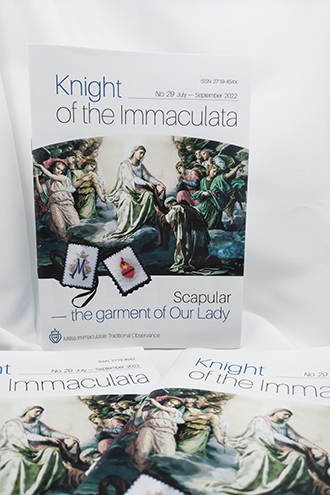 Those who wear the Scapular have a special right to Our Lady's assistance in life, at the moment of death and after death.
The Scapular by reason of its history, which has made it for so long a universal means of intimate Marian devotion, is also a marvellous instrument of the Blessed Virgin's singular protection, and for this reason too it is a distinctive reminder of consecration to her.
Moreover, the Scapular which, worn continually, is a figure of the sweet and light yoke of Christ, and is as a shield in all dangers, especially on the day of death. By recalling constantly the remembrance of Mary, the Scapular nourishes our sense of belonging to her; it makes us realize that our close alliance with her keeps us always under her protection.